Members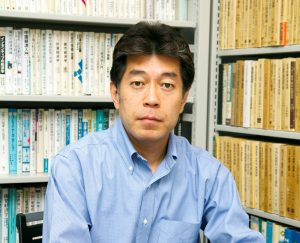 Education
Ph. D. Agricultural Economics, Tokyo University
Research Field
Applied Microeconomics and Econometrics, Agricultural Economics
Research Keywords
Rural development, Agricultural and environmental policy
Land rental market, Contract farming, Common property resource management
Transformation of property rights in Rural Economies

Research Activities and Interests
My research lies in the fields of Agricultural Economics, Applied Microeconomics and Econometrics, and Institutional Economics. The specific topics that I have focused on include the rural development in Asian countries; the relationship between property right transformation and economic performance in transition economies; collective action for common property resource management, contract farming and agri-industry integration; a comparative institutional analysis of land use and the relevant policy issues in Japan and China; and agricultural cooperatives and organization of group farming.
I have received Outstanding Journal Article Awards from the Agricultural Economics Society of Japan in 1998 and 2015.
Selected Publications
[1] Ito, J., Nishikori, M., Toyoshi, M., and Feuer, H.N. (2016) "Land Rental and Farmland Abandonment under the Increasing Comparative Disadvantage of Japanese Agriculture," Land Use Policy (forthcoming).

[2] Ito, J., Bao, Z., Ni, Jing. (2016) "Land Rental Development via Institutional Innovation in Rural Jiangsu, China," Food Policy 59, 1–11.

[3] Ito, J. (2015) "Comparative Disadvantage of Chinese Agriculture and Agricultural Policy Development," Journal of Rural Economics 87, 38–51. In Japanese.

[4] Ito, J. (2015) "Diversification of Agricultural Production in China: Economic Rationality of Crop Choice under the Producer Subsidy Program," The Japanese Journal of Rural Economics 17, 1–17.

[5] Ito, J., and Ni, J. (2013) "Capital Deepening, Land Use Policy, and Self-Sufficiency in China's Grain Sector," China Economic Review 24, 95–107.

[6] Ito, J., Bao, Z., and Su, Q. (2012) "Distributional Effects of Agricultural Cooperatives in China: Exclusion of Smallholders and Potential Gains on Participation," Food Policy 37, 700–709.

[7] Ito, J. (2012) "Collective Action for Local Commons Management in Rural Yunnan, China: Empirical Evidence and Hypotheses Using Evolutionary Game Theory," Land Economics 88, 181–200.

[8] Ito, J. (2010) "Inter-regional Difference of Agricultural Productivity in China: Distinction between Biochemical and Machinery Technology," China Economic Review 21, 394–410.

[9] Ito, J. (2008) "The Removal of Institutional Impediments to Migration and its Impact on Employment, Production and Income Distribution," Economic Change and Restructuring 41, 239–265.

[10] Ito, J. (2006) "Economic and Institutional Reform Packages and their Impact on Productivity: A Case Study of Chinese Township and Village Enterprises," Journal of Comparative Economics 34, 167–190.