Members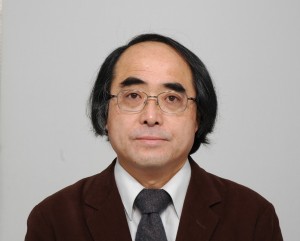 Research Field
Cultural Sociology, Political Sociology, Media Studies, Gender Studies
Research Keywords
Media,Political Culture, Popular culture, Gender
Research Activities and Interests
He was born in 1951 in Saitama Prefecture. He finished his Ph.D. course at Graduate School of Letters, Kyoto University. After being granted a scholarship from the Italian Government and studying at the Faculty of Political Science, University of Milan, he was appointed as Associate Professor at Kobe City University of Foreign Studies, and then later appointed as Associate Professor and subsequently Professor at Faculty of Human Sciences, Osaka University. In 2005 he took up the present position at Graduate School of Letters, Kyoto University.
He is specialized in Culture Sociology, Political Sociology and Gender Studies. Among the several social activities he participates in, we can indicate that he was President of the Japan Gender Studies Society (2007-2015), President of Japanese Sports Sociology Society (2005 - 2009, 2013~2015) ,a member of the Specialists Committee for Gender Equality of the Cabinet Office (2001 - 2011), United Nations Population Fund Tokyo Office Advisor Board member (2002-10), President of Council for Gender Equality of Osaka Prefecture, Kyoto Prefecture and Shiga Prefecture and Council member of Science Council of Japan (2014 - ) etc.
Selected Publications
[1] Kimio Ito, (2014) Emerging Culture Wars: Backlash against 'Gender Freedom'(Jenda Furi in Japanese), in Pascall Sung, Sirin Sung, and Gillian Pascall (eds.) Gender and Welfare States in Eastern Asia: Confucianism or Gender Equality, Macmillan. .

[2] Kimio Ito, (2011) The Formation and Growth of the Men's Movement, in Kumiko Fujimura-Fanselow (ed.) Transforming Japan: How Feminism and Diversity are Making a Difference, The Feminist Press at the City University of New York.

[3] Kimio Ito, (1998) The Invention of Wa and the Transformation of the Image of Prince Shotoku in Modern Japan, in Stephen Vlastos (ed.), Mirror of Modernity: Invented Traditions of Modern Japan (Twentieth Century Japan: the Emergence of a World Power), University of California Press, 1998.

[4] Kimio Ito (2007) An Introduction to men's studies, in Mark McLelland and Romit Dasgupta (eds.), Genders, Transgenders and Sexualities in Japan (Routledge Studies in Asia's Transformations), Routledge.