Members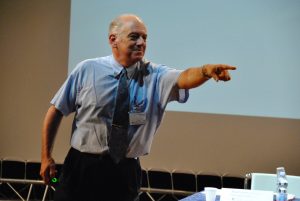 Project Professor
JUSSAUME, Raymond A
Current Position
Professor, Department of Sociology, Michigan State University
Research Activities and Interests
Dr. Jussaume has lived and conducted field research in China, Japan and France. He also spent two years as a Peace Corps volunteer in the Republic of Niger in the 1970s.
Ray is currently participating in an interdisciplinary research project on weed resistance, particularly in U.S. corn and soybean production systems, and agricultural sustainability. He is also active in a project on the structural conditions associated with tobacco consumption in rural Michigan State.
Education
Cornell University, Ithaca, New York
Ph.D. (Development Sociology) August 1987.
Dissertation Title: Part-Time Farming in Okayama Japan: A Study of How It Has Evolved and What It Means for Hamlet Dwellers.
University of Georgia, Athens, Georgia
M.A. (Political Science) 1981 (with Certificate in Global Policy Studies). Thesis Title: A Study of Military and Civilian Rule in the Republic of Niger.
Southeastern Massachusetts University, N. Dartmouth, MA
B.A. (Political Science) 1976.
Personal website