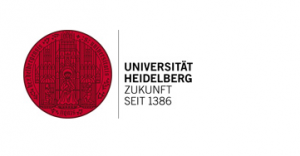 Graduate School of Letters invited Professor Nikolas Jaspert to give seminar titled "Spaces of Fear and Desire: Medieval and Modern Readings of the Mediterranea" on 14th April.
Outline of the Course;
The Mediterranean is not only a distant place to Japanese, but also to Germans. And like many far-off places, it evokes myths. A short survey of images that the Mediterranean arouses at the beginning of the 21st century reveals three main prevalent interpretations: That of an area of communication and culture, that of an area of conflict and finally the interpretation of the sea as a maritime space that focuses its physical structure. Therefore, conflict, communication and space will be the categories applied to the medieval Mediterranean in the main part of this paper. Its objective is to regroup the immense field of research one could term medieval Mediterranean studies according to these three categories and to sketch questions and answers one can apply to the Great Sea in the 21st century.
[Instructor]
Prof. Nikolas Jaspert
Professor, Heidelberg University
[Date & Time]
14th April, 13:30
[Venue]
Lecture Room 5, 2nd Floor, Faculty of Letters Bldg.
[Related URL]
https://www.bun.kyoto-u.ac.jp/events/20180414/
[Contact]
Office for Promotion of International Exchange(OPIX)
Graduate School of Letters, Kyoto University
E-mail: bun.kokusaikoryu[at]mail2.adm.kyoto-u.ac.jp
(please replace [at] with @)