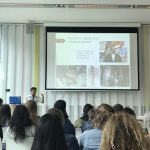 Four graduate students from the Graduate School of Economics (GSE) attended the GLOCAL Summer School from August 25th to 29th, 2019. "GLOCAL" is a two-year international master's programme, offered by four leading universities, Glasgow, Barcelona, Rotterdam, and Göttingen (Kyoto University has joined the programme as an official consortium member in 2019). GLOCAL offers a week-long summer school every year, and it was held in Rotterdam, Netherlands this year, under the theme of "Tastes of the Global City." Each day focused on a different theme: art (Day 1); food (Day 2); fashion (Day 3); and music (Day 4). Fifty students in the GLOCAL programme and from Kyoto attended the summer school, exploring questions of how sustainable urban planning initiatives and policies are and how they can contribute to a more sustainable future. Three faculty from the GSE attended the summer school as lecturers.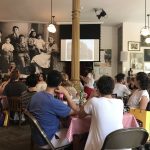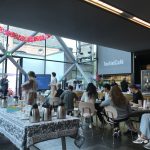 Each morning, students attended presentations by scholars from around the world, including the Netherlands, Britain, Italy, Germany, and Japan. Discussion themes ranged from the global art market to global food identity and sustainability, global fashion heritage, and the globalization of the music industry. Combined with classroom lectures, students enjoyed hands-on learning experience, including panel discussion, city tours, and museum visit. On the second day, for example, professors from the University of York, Kyoto University, and Göttingen University gave lectures on the global food market, the politics of sustainability, and humanitarian food aid during the post-WWII period from the perspectives of history and political economy. With much deeper understanding of the complexity of what we eat, students went on to explore the local food industry—the Dutch alcoholic beverages industry. One group visited Heineken; and another joined the Jenever (Dutch gin) tour. The day concluded with a delicious and intellectually stimulating dinner at a historic site turned into a restaurant, Verhalenhuis Belvédère, where we learned a history of a Chinese immigrant family who lived in the neighborhood and the dynamic population in Rotterdam. Throughout the Summer School, students gained in-depth knowledge and understanding about cultural heritages, political implications of culture, and the impact of urban policies at a local, national and supranational level.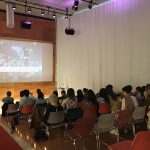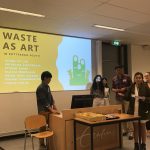 This intensive learning opportunity helped facilitate active participation, mutual learning, and critical thinking. Many students, including the students from Kyoto, noted that this was an excellent opportunity for them to learn new things and meet students from different parts of the world. Their social, cultural, and professional backgrounds were diverse; and their opinions were different. Despite, or because of, the differences among participants, the Summer School offered students, as well as faculty, an invaluable experience that have broadened their understanding of art, food, fashion, and music from political, economic, social, and cultural aspects in a global context.
Ai Hisano
Senior Lecturer, Graduate Schools of Economics