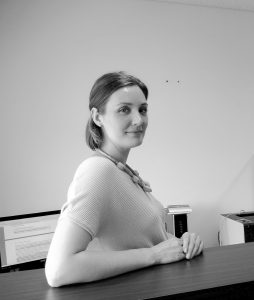 On June 2nd, the course on Global Security Governance taught by Dr. Jessica Duncan, from the Rural Sociology Group of Wageningen University in the Netherlands was completed. This course was organised as part of the AGST Module 1 Environmental Policy & Rural Development studies. More specifically, the course was designed to provide students with a deeper understanding of the politics of global food security governance. While the course was deeply rooted in sociological perspectives, it also drew from other disciplines, such as International Relations, Public Administration, and International Political Economy, to provide students with a more holistic and multidisciplinary perspective encompassing with adequate disciplinary focus. Course participants also had the opportunity to appreciate the educational talents of Dr. Duncan who just received the award of Wageningen University's 2017 Teacher of the Year.

During the nine sessions, Dr. Duncan engaged with Kyoto University's students who came from the Graduate School of Economics, the Graduate School of Agriculture, and the Graduate School of Global Environmental Studies, covering various concepts related to food security and governance, the key issues and actors, theories for analysing the problem of governance, and finally, practical methods for collecting data on this subject.

In a nutshell, Dr. Duncan elaborated on the implications of the rising global food prices in 2007-2008 which drastically transformed the architecture of global food security governance and suggested, among other things, the importance of looking at these issues as a complex phenomenon. Taking into account the difficulty of talking about global governance in a comprehensive manner, she presented methods and approaches for framing sustainability and food security.

Regarding the key issues and actors, classroom discussions covered the role of international trade and its compatibility with the goals of food security. Equally important is the recent emergence of multi-stakeholder platforms, on which Dr. Duncan underlined the context of "Post-Political era". On this topic, Dr. Duncan stressed on the complexity of governance under the new configuration in which the old political apparatus of major Western democracies of "Right and Left" lost its meaning giving way to extremes (Far-left and Far-right) and their enormous ideological differences. Bearing these disruptions in mind, the rest of the sessions focused on theories and practical methods for doing research in this area, allowing students to benefit from guided readings and tutorials led by Dr. Duncan. PhD students also benefited from constructive feedback on their thesis, particularly those who are researching on the topic of global food security.

At the end of the course, we asked Dr. Duncan a few questions.

1) How was your experience in Japan?
I very much enjoyed the experience. First of all, I always enjoy talking and teaching about food security governance and it was great to be able to discuss the topic with such an active and diverse group.
The range of experiences and interests of the participants was at first a bit daunting! I wondered "how I would be able to teach in a way that could meet all of their needs?" In the end, I think it worked out because we were all able to draw from our own experiences to enrich the conversation and advance our collecting thinking on the topics.
It was great getting to speak with many of the students, one-on-one. They are taking on such interesting and important research and it is great to listen and learn from them as well.
I also really appreciated the time I got to spend with the faculty, to test ideas, debate ideas, reflect on the state of the art. Through these interactions, I feel I was able to learn a little bit more about Japan and the direction it is going when it comes to food and agriculture.
2) What are the things you found different here compared to students in Europe?
I found the students here to be very active. I dare say that they prepared for class better than most of my Dutch students! There was a clear effort on their part to not only understand what we were discussing but also to apply it. As a result, one of the challenges I faced was addressing my Western bias. Most of my examples and the literature I draw from comes from Europe and North America. When speaking to students and asking for feedback, it was clear that more Asian examples would have helped to promote more discussion and greater understanding.
3) What is your message for students who are interested in studying food governance?
Go for it! Food governance is a complex, dynamic and important field. It allows researchers to ask big questions and to study them across a range of sites with a diversity of approaches and methods.
I would also encourage them to identify what about food governance interests them. For example, I am interested in how different groups of people participate in food security governance. For others, this will be different. Once you have a clear problem in mind, it is easier to develop research questions and methods.
4) Other comments?
Only that I really enjoyed my time here and that it was an honour to have been invited. I look forward to hosting everyone in Wageningen and encourage everyone to keep in touch.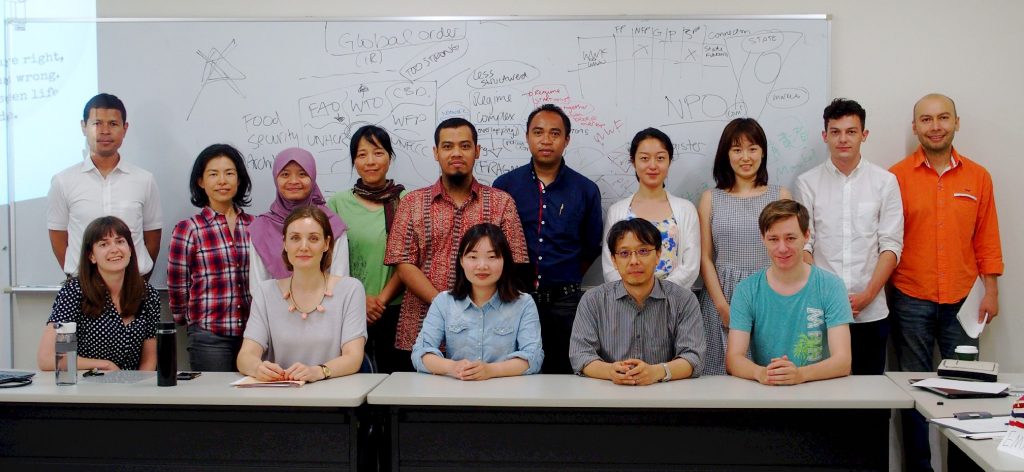 By Rajaonarison, Haja Michel, AGST Research Fellow