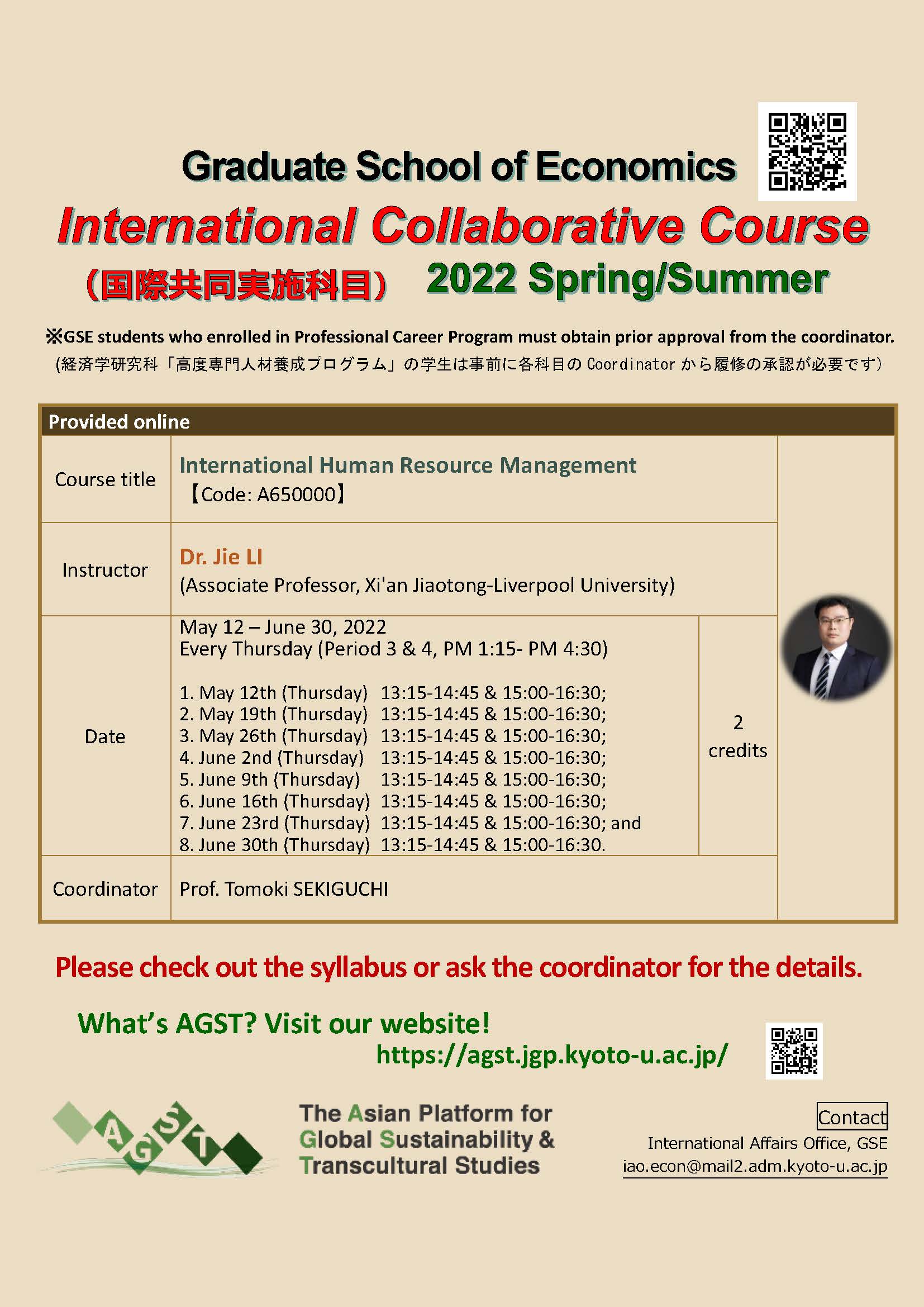 [Course contents]
Access the KULASIS for details.
Click here to see the poster.
[Course registrations]
Students who need credits: contact the student affairs office of your affiliated graduate school for details about the course registration process.
Students who want to audit: contact the coordinator (GSE professors) and apply for participation.
GSE professors in charge of each course are indicated in the syllabus.
[Note]
For general questions, please contact International Affairs Office, GSE
We welcome your participation!