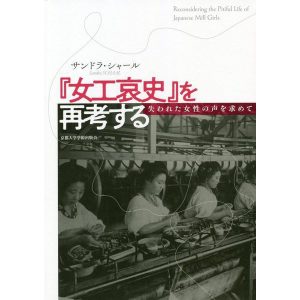 Sandra Schaal, Project Professor (Social Sciences and Humanities, JGP), received the 33rd Tetsuro Watsuji Cultural Award.
Tetsuro Watsuji (March 1, 1889 – December 26, 1960) was a Japanese philosopher, ethicist, cultural historian, and scholar of Japanese history of ideas, best known for his Rinrigaku (Ethics). In 1988 Himeji City, which today encompasses his birthplace Nibuno, established the Watsuji Cultural Award to honor his wide range of academic achievements.
This award further aims to foster research contributions, excellent writing, and to improve the cultural interests of citizens.
The award ceremony and commemorative speech (Online)
2021.3.7(Sun) 13:30~16:00
Related Book
『女工哀史』を再考する
Sandra SCHAAL (Graduate School of Letters, Author)
京都大学学術出版会 / 2020.02